Venue Info 
Globe Hall is located at 4483 Logan Street in Globeville, which is in the northern part of the of the RiNo neighborhood close to Brighton Blvd and the Mission Ballroom. We are open every night we have a show at 5pm. Kitchen is open until we run out, usually 9 or 10pm.
Just want to come by Globe Hall for some BBQ or drinks?  There is never a cover in the restaurant/bar area. We have Happy Hour from 5-7 pm every day we are open except Sundays.
Come early for a show and join us for Happy Hour or dinner!
Parking
Please park in our lot or along 45th Street rather than on Logan st. to assist our residential neighbors on Logan St with their parking needs.
Hours
If we have a show, we are open!
Kitchen hours:
Open 5pm 'till it's gone
the kitchen is open every show night, so come hungry!
Bar and venue hours:
Open 5pm 'till finish
Restaurant Contact: 303.296.1003 [email protected]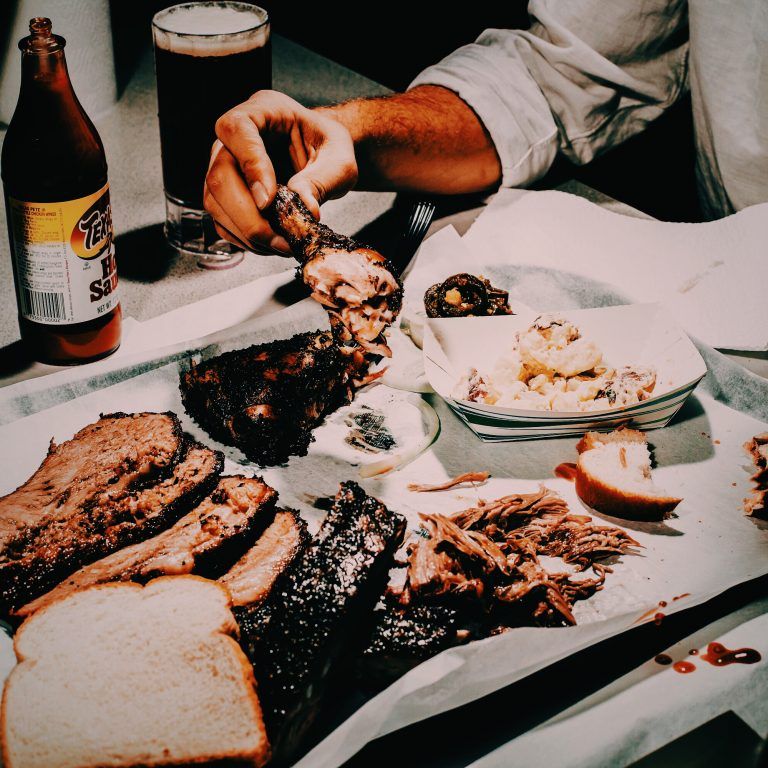 AGE POLICY
We have a strict age policy. If you are under the age limit for one of our events, you must be accompanied by a legal guardian or a parent in order to attend the show. If you meet the age limit requirements bring valid form of government issued I.D. (this does not include student I.D's).
All 21+ shows are ages 21 and over ONLY.
TICKET TRANSFERS / SHOW CANCELLATIONS / GENERAL TICKET QUESTIONS
Ticket transfers are allowed by sharing your purchase receipt (electronic or printed) with the person you are wishing to transfer it to.
If the show you purchased tickets for was cancelled, we will email you with notification and refunds will be issued automatically for all online purchases within 5-7 business days.
For ticket purchase mistakes or any other questions about your order, please contact Etix.
PRE-AUTHORIZATION CHARGES
We do a small pre-authorization charge, which will appear on your credit card statement as a pending charge. This charge will drop off your account within a few business days. If the charges have not dropped off your account after 7 business days please contact us.
UN-CLOSED CREDIT CARD TABS
Per our policy, we add 20% gratuity to all unclosed tabs at the end of the night.
BAGS AND OUTSIDE DRINKS
No large backpacks or bags are permitted. All bags are subject to being searched.
NO OUTSIDE DRINKS ARE ALLOWED AT ANY TIME
SEATING
There is no seating in the music hall, however we do have seating at the bar/restaurant section of the venue. Accommodations can easily be made if there are special needs by speaking with event staff upon arrival.
BOOKING
Have a band? We want to hear from you!
Visit our Booking page and complete a booking inquiry.
CREATE YOUR OWN EVENT
The Globe Hall is a locally owned bar with strong ties to the community. We host many group happy hours, nonprofit charity events, private rentals, independent movie premiers, special event after-parties, and birthday parties. We are well equipped to book talent and arrange for any private rental need at our music venues, Globe Hall, Larimer Lounge, and Lost Lake Lounge. We have a venue the right size for your event and have an open catering policy.
Next time you are planning an event for work or pleasure, please email us for a personalized quote at info(at)globehall(dot com).
We'd love to help you make it a special night!
CONTACT
Feel free to contact us within our business hours (Monday-Friday 10:30am-6:00pm). If we are unavailable, we will try to return your call within 3 business days.
info(at)globehall(dot com)
303-296-1003 ext 100
NEIGHBORHOOD LINKS: